Sports & Landscape by Ignasi Senabre is a technical consultancy specialised in sustainability in sports facilities and artificial turf surfaces for sports, leisure and decorative use.
We are a multidisciplinary team of highly qualified professionals with more than 30 years of experience in the artificial turf industry. After a long career in this sector, we founded Sports & Landscape by Ignasi Senabre in 2017, convinced of the need to offer a comprehensive consultancy service specialised in sustainability for sports facilities, playing fields and other outdoor surfaces. We have installed more than 200,000 square metres of artificial turf, and we have done it, we do it, by focussing on creating a positive impact for our future, respecting the environment and working for a more inclusive and balanced society. These values make us proud, and are part of our commitment to our customers, suppliers and users.
We firmly believe in the Sustainable Development Goals of the United Nations 2030 Agenda to promote a new model of society, more inclusive and respectful for people and the planet, and we work on them through alliances with various partners, such as the Cruyff Foundation, Indescat and the University of Castilla La Mancha.
Caring for the environment is our main mission in artificial turf projects for football pitches and also for gardens and other surfaces. We apply an innovative method for the renovation and recycling of turf in situ, which is waste-free and reduces energy consumption and costs by reusing materials. This environmentally friendly process, which includes dismantling the old turf, reusing the materials and installing the new artificial grass, is certified by a carbon footprint counter, with the aim of reducing CO2 emissions.
Comprehensive and individualised consultancy
Thereby, sustainable development is the top priority that inspires our relationship with our clients, which is based on expert, comprehensive and individualised support. We cover the entire project route, from the first phases of analysis to the final implementation, including subsequent maintenance if necessary, throughout the entire peninsular territory.
As part of our comprehensive sustainability consultancy service, we install artificial turf and also renovate and recycle it, in individualised projects, adapted to the specific needs of each client, surface and use. In our concern for the future of society and the planet, people are also a priority, and this is why we care for our clients, we are committed to understanding their needs and offering them the best solution.
In this expert accompaniment, we have accumulated in-depth knowledge of the workings of public administrations and public tenders. We also have a business classification, which allows us to bid for tenders.
Certified under ISO 9001, ISO 14001 and ISO 45001, we carry out a process of selection, evaluation and re-evaluation of suppliers based on the supply of products with quality, environmental, health and safety criteria. This Sports & Landscape quality, environmental and occupational health and safety policy guarantees a high quality service, in order to achieve maximum customer satisfaction.
Indeed, quality control is a crucial part of our suppliers' production process. Specialised laboratories check fibres, tufts and secondary support parameters.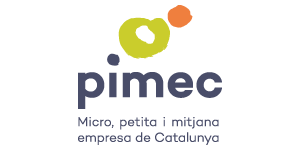 Sports & Landscape is part of Pimec, the Catalan employers' association for small and medium-sized enterprises. Through this collaboration we actively participate in the development of a sustainable economy.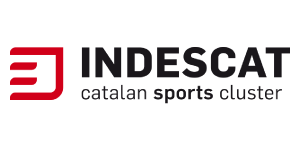 We are part of Indescat, the Catalan sports industry cluster. We promote circular economy projects related to the sports sector, with an important innovation and R&D component.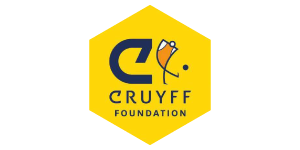 We are exclusive partners of the Johan Cruyff Foundation for the Cruyff Courts football fields, aimed at promoting sport and values such as respect, health, integration and teamwork among children.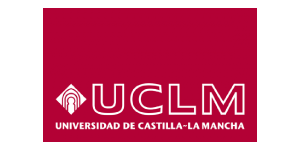 At Sports & Landscape by Ignasi Senabre we also collaborate with the University of Castilla La Mancha in a research and development project focused on more sustainable systems for our products and processes.
We renovate football pitches with removable artificial turf with the strictest respect for nature. Ecology and CO2 reductions are our top priorities. Sustainable development goes beyond what we do, it is who we are.
We stand out from the competition because of the strong values we hold, especially in terms of sustainability and gender equality.
We have redesigned our brand to highlight the figure of our founder and manager, Ignasi Senabre, who has more than 30 years of experience in this market.