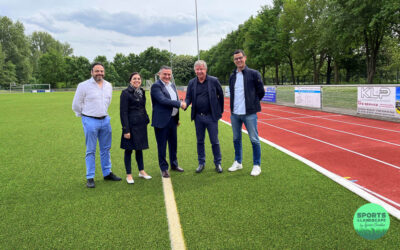 Sports & Landscape has signed a commercial agreement with Polytan GmbH, a German multinational, world leader in athletics tracks and artificial turf for hockey and football, through which it becomes a business partner for Catalonia, Navarra and the Basque Country....
We renovate football pitches with removable artificial turf with the strictest respect for nature. Ecology and CO2 reductions are our top priorities. Sustainable development goes beyond what we do, it is who we are.
We stand out from the competition because of the strong values we hold, especially in terms of sustainability and gender equality.
We have redesigned our brand to highlight the figure of our founder and manager, Ignasi Senabre, who has more than 30 years of experience in this market.